What's New
IPhone and Android App Now Available
To use SNAP deposit you will also need to install the Veritfi DeposZIP Module.
Scan the QR Code with your smartphone.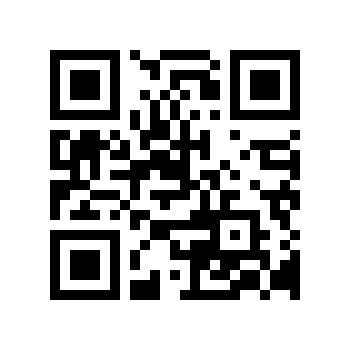 Some people pay a surcharge at the ATM. SUM don't.
SUM saves you money
CSCCU is now a member of the SUM ATM program. Now you can use any SUM-designated ATM surcharge-free!
SUM is automatic for you
You don't have to do anything to enjoy the benefits of SUM. No registration process. No additional card. Just look for SUM ATMs and experience ATM convenience without paying a premium.
SUM is convenient and easy to use
Finding a SUM ATM is easy - just look for the SUM logo on participating ATMs or use the locator to find a SUM ATM near you.
Beware Internet Piracy – Going "Phishing"
There's a new type of Internet piracy called "Phishing," pronounced as the more familiar term - "fishing." Internet thieves now "phish" for your important financial information, including Social Security numbers, account/bank account numbers and passwords, and other confidential information that allows them access to your checking account or your credit cards. It is important that you understand how this works. Please take the time to read the National Credit Unions Associations "Phishing Guidance for Credit Union Members" brochure.
* Important Note: CSCCU will never send an email asking for account information or passwords.
Mortgage Click™
Introducing MortgageClick™, Fairfield's new online Mortgage Approval.
Cornerstone Community Credit Union is pleased to be able to provide our membership with the ability to apply for a mortgage online and receive approval all within 15 minutes. Visit us for information on the mortgage process to apply now, or for current rates.
Earn Cash Back When You Buy or Sell Your Home
Thinking of buying or selling your home? This is an exciting time in your life; unfortunately, many people find it a complicated one as well - but it doesn't have to be. Through your Credit Union, you now have access to a complimentary program designed exclusively for members like you.
Real Estate Services was created to take the guesswork out of selecting a real estate agent and ensure that members receive the highest level of service available. By providing members with a dedicated staff and access to Prudential's nationwide network of real estate professionals, Real Estate Services helps eliminate common problems associated with buying or selling a home and offers a rebate equal to 20% of your realtor's commission. Each program participant is assigned a Member Advocate who oversees the process through closing and ensures that all procedures are done accurately and in a timely manner. Upon enrollment in Real Estate Services, your Advocate will conduct a needs assessment interview and match you with a local Credit Union Certified Realtor based on your needs.
Loan Special
If you want to
Consolidate your bills
Payoff high rate credit cards
Fund a project
Take a fall vacation or
Payoff holiday bills
YOU CAN BORROW UP TO $5000 FOR THREE YEARS
AT A RATE AS LOW AS 6.99%
CALL A LOAN OFFICER TODAY AT 203-324-2144 OR 1-888-821-6339
Come to the Credit Union for a Home Equity Loan!
Home Equity Line of Credit
Prime Rate*
NO Closing Costs
Take advances at any time up to credit limit
Pre-approvals available
Home Equity Fixed Rate
Competitive Rates
NO Closing Costs
Quick approval time
Pre-approvals available
Terms 5-15 years
*Prime Rate as published in The Wall Street Journal on the last day of the preceding month
Call for current rates and complete
details at 203-324-2144